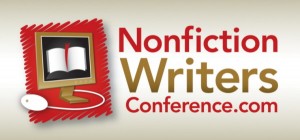 The Non-Fiction Writer's Conference is hosted by Stephanie Chandler, an author I have had the pleasure of working with and recommend often.  This is the 4th year for the conference which will be held May 7-9, 2014.
The conference will feature 15 speakers over the 3 days and is conducted via teleseminar which makes it easy to attend–no travel required.  Just listen in from the comfort of your couch via phone or Skype. Recordings and transcripts are available with some registration options and all registrants will receive a PDF of Stephanie's most recent book The Non-Fiction Book Marketing Plan: Online and Offline Promotion Strategies to Build Your Audience and Sell More Books. 
The speaker lineup and registration information can be found here.  Let me know if you participate!